Neon Classes
Neon Basics I: Learn the basics of neon tube bending for sculptural projects. Students should expect to be "in the fires" the majority of the class. Bombarding will be demonstrated, but not taught. Student projects will be bombarded after class, and can be picked up later the following week.

Class Size: limited to 6

Weekend Class: Saturday, August 6
Saturday and Sunday August 13 and 14
3 days, 10am-4:00pm
AUGUST CLASS IS SOLD OUT!
Please check back for future postings
Cost:
$425- includes materials: glass and electrodes for projects, glass file, glass swivel set, blow hose.
Materials: $75 (Payable at class)-Transformers and miscellaneous hardware.
Click here to purchase your own Peterson Neon t-shirt!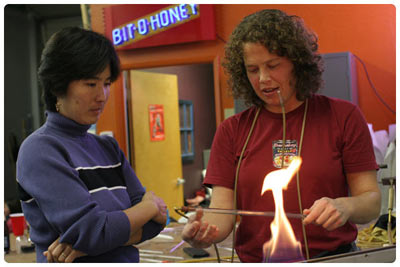 Discussing the ribbon burner.
(photo by Gordon Mah Ung)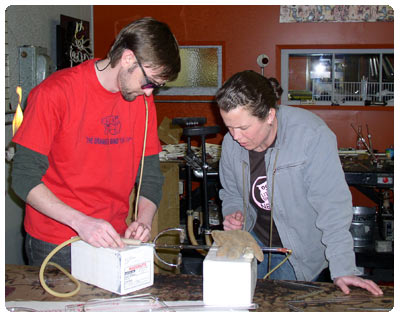 The fine art of welding glass.
(photo by Charles Glorioso)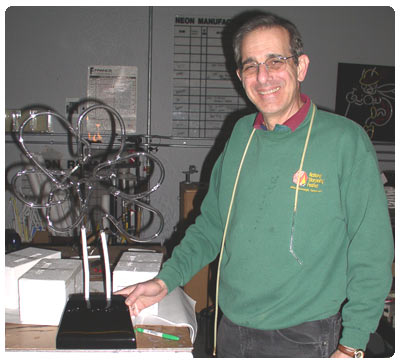 Charles and his class project.